"You don't have time to get down. You've got to keep your head up and go right at it."
From the Baseball Diamond to the Golf Green
Danny Thompson played shortstop for the Minnesota Twins for only one season before being diagnosed with leukemia at the age of 26. Refusing to let his illness get him down, he went on to play two more seasons while undergoing treatment. He lost his battle with leukemia in 1976.
To honor Danny's memory and support the fight against leukemia, Baseball Hall of Famer Harmon Killebrew and Congressman Ralph Harding established the Danny Thompson Memorial Golf Tournament Leukemia Research Benefit. The inaugural event was held in 1977 in Sun Valley, Idaho. The guest list included President Gerald Ford, Speaker of the House Thomas "Tip" O'Neill, Mickey Mantle, and Joe DiMaggio.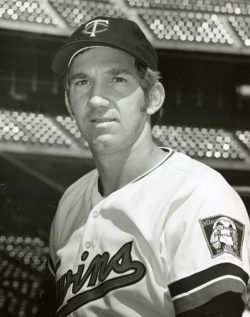 Danny Thompson (1947 - 1976)
Harmon Killebrew (1916 - 2011)
Harmon Killebrew lost his own battle with esophageal cancer in 2011. The tournament was renamed the Killebrew-Thompson Memorial in memoriam. KTM is now one of the leading cancer research fundraisers of its kind. What began as a golf tournament among friends has expanded beyond the golf course into a four-day affair showcasing the best of Sun Valley.